For a lot of people cyber security is not a very compelling and interesting topic – but it should be, as the booth at the aircraft terminal munich showed in the beginning of this year. The exebition was organized by LabCampus, the new "Global Platform for Pioneering Innovation" of the Flughafen München GmbH, and one of our new clients. We built a interactive stopper wall to get the attention of the visitors – which worked very well, over 20.000 users interacted with the wall during the month of the exhibition.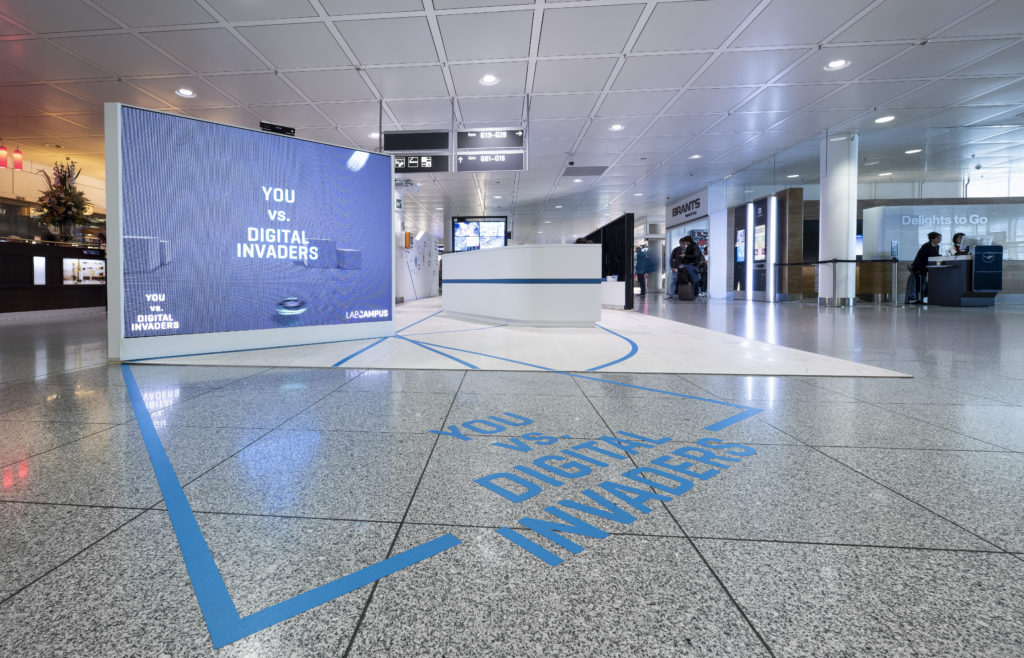 Visitors could stand in front of the wall and were rendered as a digital copy of themselfes – consisiting of moving and floating binary numbers. And those digital personas needed to defend themselfes from approaching robots, which tried to grab, infect and scan their data – a simple, fun and engaging way to get people interested in the topic of cyber security.
We built the App with Unity, the tracking was done with the Microsoft Kinect.